2017-2018
President – Stephen Lennon
Stephen is CIO of Pershing-Yoakley Associates.
Vice President – OPEN
Secretary – Eric Walker
Eric is an  IT Security Consultant Coalfire Systems Inc.   
Treasurer – Aaron D. Lancaster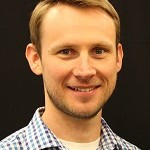 Aaron is a trusted results-oriented Certified Information Systems Security Professional (CISSP) and operational team leader. He has over 14 years of cyber security experience gained from diverse organizations in healthcare, federal government, software, energy and defense industries. Aaron specializes in vulnerability management and systems security architecture, and uses leadership and influence to shape organizational security culture. Aaron is co-founder of the East Tennessee Chapter of the Information Systems Security Association (ISSA E-TENN). Connect with Aaron at www.linkedin.com/in/aarondlancasteror on Twitter @aarondlancaster
Membership Director – Catie Bush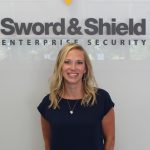 Catie Bush is an IT Security & Compliance Sales Consultant at Sword & Shield Enterprise Security.  This Chemical Engineer turned Account Executive has paired her passion for developing interpersonal relationships, with her analytical process for solving highly technical problems.  She meets tirelessly with organizations large and small, across a myriad of industries, to help them build their information security posture and find the solution that best fits their compliance and sensitive data needs.  Her customer-centric attitude and work ethic make her invaluable to anyone in need of a security resource.  Outside of her career, she enjoys spending time out on the lake or doing anything outside with her husband, Jason, and two kids, Waylon and Sophie.
Sponsorship Director – Slade Griffin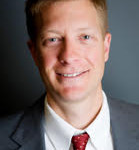 Slade Griffin is the Director of Security Assessments at Contextual Security where he leads the cyber security assessment and penetration testing practice. This position involves participating in, managing, and resourcing projects with clients ranging across all of Contextual Security Solutions practice areas. Slade is also responsible for assisting Contextual Security Solutions clients in building self-sustainable information security management programs. He has over 15 years of experience in cyber security specializing in vulnerability assessments, penetration testing, risk assessment, security program development, forensic analysis, and incident response. Slade is passionate about security; blending his experience in the public, private, and military sectors to help others tackle their own cyber security challenges.